L'Auditorium
Les oreilles fertiles
Cher ami de l'Auditorium,
La prochaine soirée de
l'Auditorium aura lieu le
vendredi 9 décembre 2022, dès 20h00.
Nous nous retrouverons pour la traditionnelle soirée de Noël, durant laquelle nous partagerons les petits plats que chacun d'entre nous voudra bien nous préparer!
De plus amples informations suivront.
L'Alumine 5 a encore fait preuve de ses grandes qualités:
la très célèbre et très suivie revue « The Absolute Sound » en fait un article qui la place au sommet.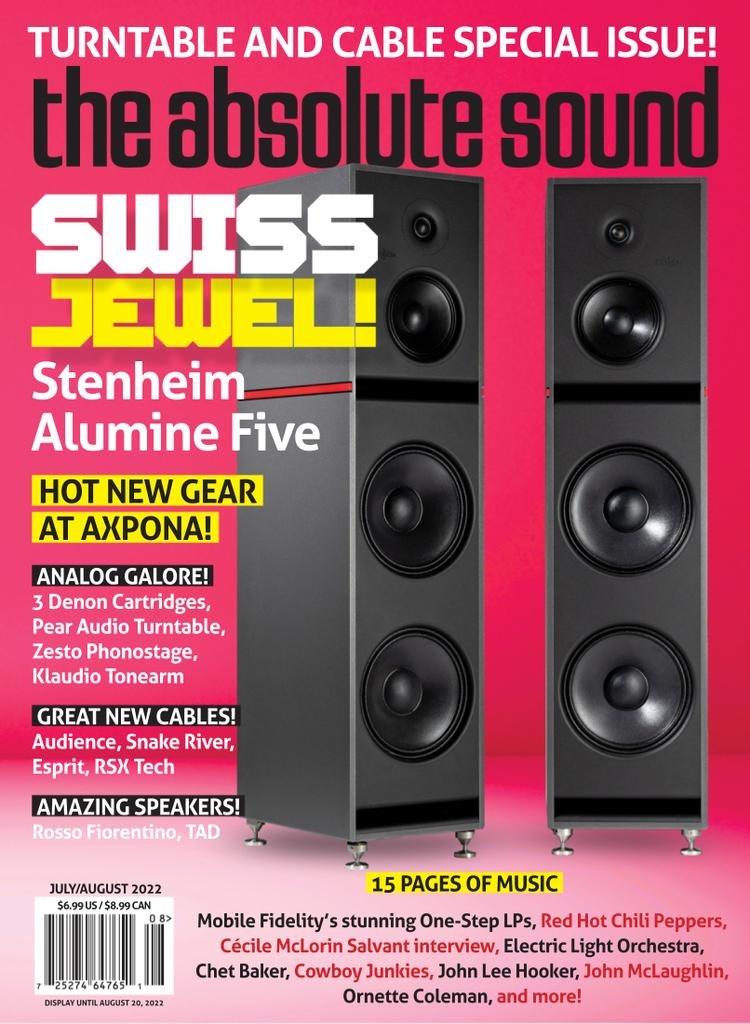 « The Stenheim Five SE is not just a great speaker; it is one of high-end audio's greatest speakers. Its ability to generate truly deep, linear, powerful bass, unusually rich and lifelike tone color, near-visible three-dimensional images, and astounding detail and dynamics from such a modest enclosure is not just a surprise;
it is one for the ages. »
The Alumine Five SE review from Jonathan Valin in The Absolute Sound magazine.
We are delighted and proud that the Alumine Five SE has received a Golden Ear Award 2022. These are annual awards at The Absolute Sound where individual writers recognize the products that are destined to become future classics; those that really stand out from the crowd. This prestigious award underlines the indelible impression that the Alumine Five SE made on The Absolute Sound.
**************
L'article au complet: 
https://auditorium.ch/wp-content/uploads/2022/08/Magazine-Absolute-Sound.pdf 
Il y a du nouveau sous « Occase ».
Profite-en pour y jeter un oeil !